Welcome to this week's blog post. Today we would like to address our distributors and partners. We have prepared some exciting marketing materials available upon request. Scroll down and request yours now!
SBi & Peli – The signature roller door in a military case
Yes, you read that right! We have developed a brand new way for our partners to represent our products. With the help of the signature Peli case, you will be able to showcase the product line of H77 & H105 models. Your customers will be able to visually see the materials, mechanism and everything that may help them decide to make the right decision. SBi's military case is a powerful tool in your arsenal that can lead to many new sales.
The advantages are endless. Firstly, it's portable, so you can bring it to a client's house, business and wherever he needs it. Secondly, it's a perfect representation of the H77 & H105 models. Bring the signature military case with you for a chance to provide your customers with the desired user experience before making the final decision. This will help them to see all of its features like mechanics, quality of build and way of operation.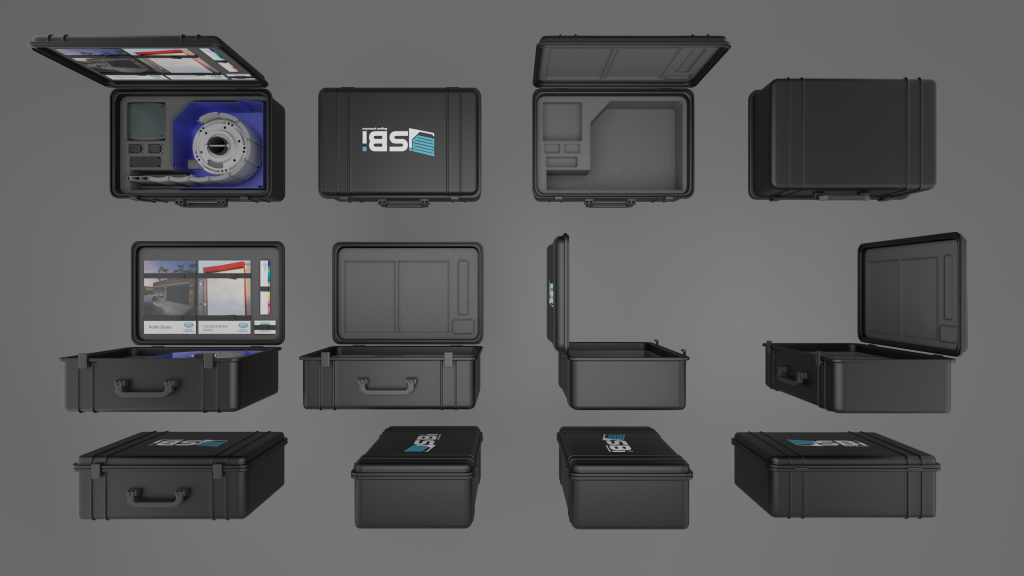 The mobile showroom!
The mobile showroom is another new and exciting addition for you, so you can enhance your marketing tools. It is loaded with different designs of different types of doors – H55, H40, H77, H105. Moreover, you will be able to showcase different packages and smart features like the Tahoma system. The mobile showroom can be hooked up to your vehicle. It is electrically supplied and it comes with a Wi-Fi connection. Feel free to travel to shows, or just and go show up at your client's doorstep to show him all the available options for his garage or business premise. Using the mobile showroom gives you the opportunity to showcase & compare products and packages. Feel free to book to the mobile showroom – open new opportunities for your business.
The compact exhibition stand!
Lastly but of course not by the importance we are proud to present to you the compact exhibition stand. It is big enough to fit a plethora of products, but small enough to keep your exhibition costs to a minimum. In the compact 10m2 customers can extensively check the variety of products like H77,H55,H105, Roller Grilles and sectional doors and see what fits their needs the best. The compact exhibition stand is the perfect fit for a local exhibition or a show that you want to attend.
How to get it?
The getting part is easy – contact us and request the marketing material of your choice for a selected period of time. Once we receive your request one of our representatives will be in touch with you for more details.