Welcome! In today's blog post we are taking a look at our commercial sectional doors. Industrial sectional doors are ideal solutions for closing industrial areas in specific construction situations. Custom sizing and use of special components allow various technical applications under load. The benefits of sectional doors are that they do not have a box and are installed on the inner side of the opening and slide through the ceiling or vertically upwards without the need to roll them up. This allows for the functionality of the entire opening and is also aesthetically appealing.
Advantages
Industrial doors have many advantages. They provide you with comfort, safety and security. Firstly, we have an electrical drive accessible from a distance through the use of a remote that has codes that cannot be cloned. We have a spring break safety system and a safety system against trapping fingers between the panels. Other safety features are – photoelectric cells safety system and a safety system of "safety edge". Other pluses are security systems against attempted break-ins, possibility of opening an emergency in case of a power failure and a guarantee operation up to 55 000 cycles. *
Technical specification
Sectional doors are manufactured with the highest quality material that guarantees comfort and convenience. The mechanism behind sectional doors ensures safety and silent operation. Efficiency is achieved with these types of doors through the vertical opening, which is the space-saving solution. Vertical opening doors are suitable for installation near sidewalks, streets, or larger halls.
We have modern manufacturing technology for seamless integration of the door in the building. Those are shown in the picture above and are as follows:
Standard sliding systems
LHF sliding systems (Low Headroom Front) Torsion springs installed on the beam
LHR sliding systems (Low Headroom Rear) for installing springs behind tracks
FTR sliding systems (Follow The Roof) where it wants the sliding track to follow the roof
HL Sliding systems (High Lift) where the sliding track wants to be lifted from the door gap.
HL-FTR sliding systems (High Lift and Follow The Roof) where you want slide track to go vertical , then be tilted by the roof form.
FVL sliding systems (Full Vertical) track rises vertically, tangentially to the wall
Design
SBI Group offers high quality and easy to clean section doors. With their fine lines, sectional doors can serve as an added curb appeal to the exterior of a building. Optimal thermal insulation achieved by:
sandwich panels with a thickness of 40 mm
side seals
double seal at the bottom of the door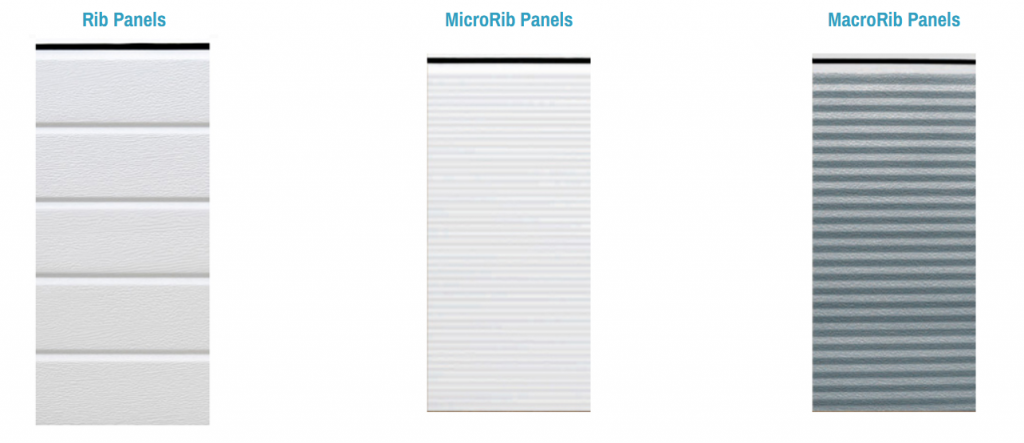 Here we have a diversity of colours and accessories. We have over 40 types of panels with multiple colour options and drawing standards available. There is an option to have glazing within the garage door and an option to incorporate a wicket door.
With this, we conclude today's topic. We took a look at our Industrial sectional doors. You saw their technology, design and advantages. The video, in the beginning, is a perfect representation of the product. For more info, you can always ask our team.
17 January 2022
Categories: