With the growing demand for our products, new opportunities have open. Currently, we are open to discuss new partnerships in the United Kingdom. If you think you have what is needed to become a successful distributor drop us an email at info@sbigaragedoors.co.uk
Read more details about products, discount rates, loyalty schemes, training courses and support below.
What can SBI bring to your business?
We strive to bring above all high-quality products at affordable prices. Our current distributors benefit from advantages that boost their businesses and increase their profitability without compromising the service quality. We offer unique to the UK market products which make your business more competitive and increase your chance of winning the sale. Moreover, you get the products directly from our factory which means no middle man. There are available training courses and certificates to showcase to your customers that you are a trustworthy business.
If you think your business might benefit from this send us an email at info@sbigaragedoors.co.uk or contact us on 0333 300 1291.
SBI's Group product gamma – built to last!
We offer a wide range of products combining quality, compactness and security. All of the essential components we use are high quality and comply with the UK endurance standards.
Find out more about the product specifications in our YouTube channel
Domestic – convenience, security, smart technology and energy efficiency
H39, H40, H55, H77, Sectional doors, Smart home technology
Available pre-build packages are available to make your life easier – Budget, Economy, Standard, Premium, Platinum. All the packages have some key differences in what they provide that reflect on the price as well. You can choose what benefits you and your business the most.
Commercial – high-security, reliable, convenient, easy to fit and maintain, smart technology
H105, H39, H40, H77, Sectional doors.
We offer a perfect combination of quality, design and price. We use the latest production technologies as we know our products must guarantee reliability to the clients.
To answers, your questions about the products give us a call on 0333 300 1291 and one of our representatives will be happy to assist you.
Fair trade pricing matrix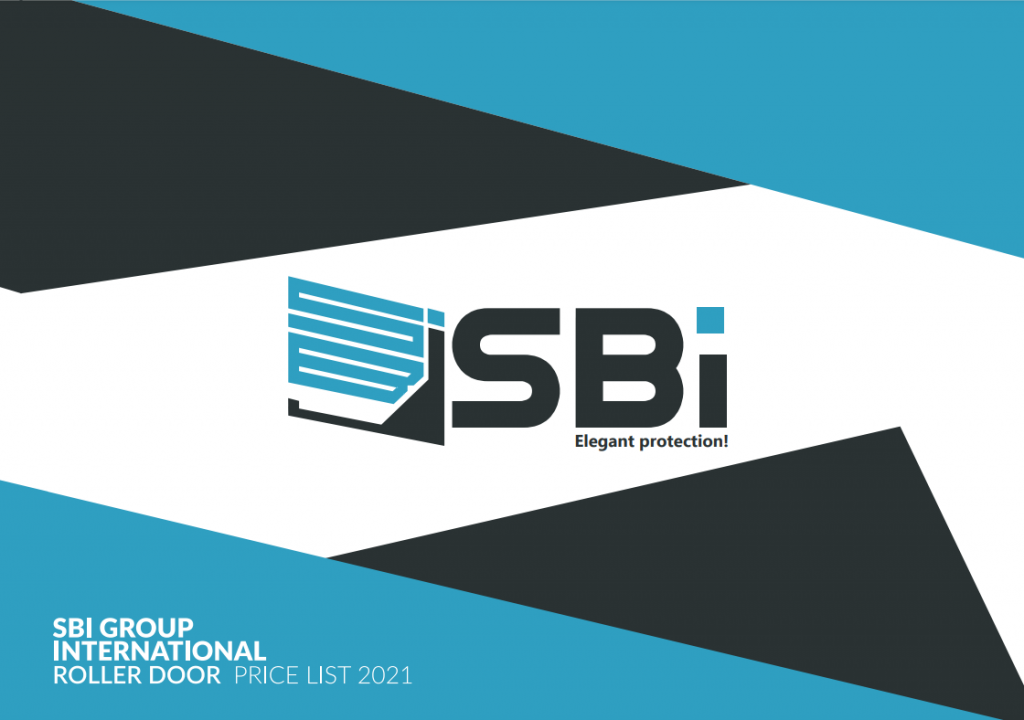 Our pricing matrix is transparent for all of our distributors. This allows for a fair trade business within the market. There are available tiers where better discount rates are available for businesses that generate more sales. You will receive a welcome pack where all tiers will be visible to you. Our discount rates are available for final products, as well as spare parts and automation. Get in touch to find out more about prices and available discounts.
Loyalty scheme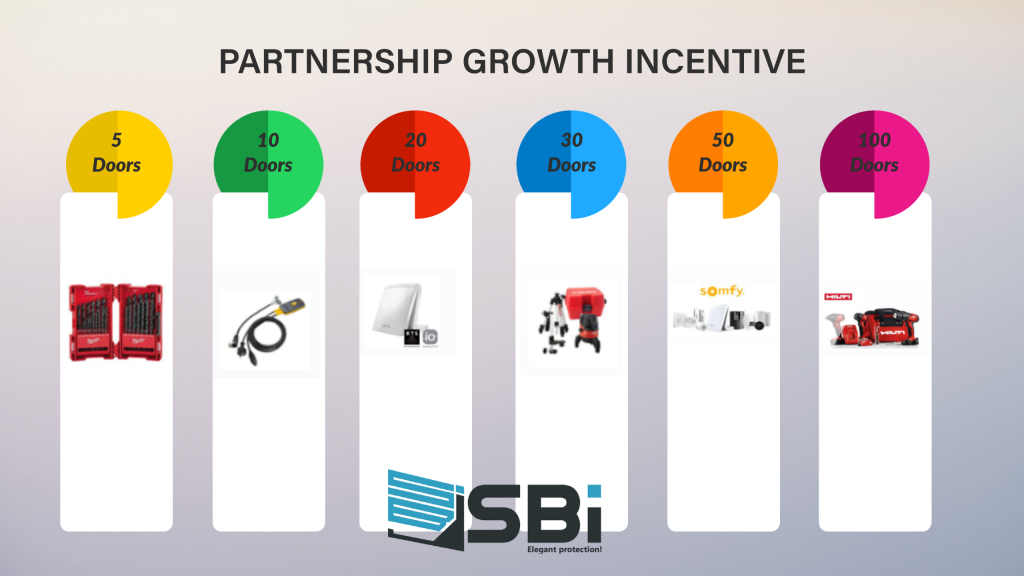 As you can see from the picture above the more doors you fit the better your incentive gets. Our goal is to provide you with presents that are closely connected with the industry so they can make your job easier. As we said the more doors you install the better the reward gets. Below you can see the price equivalent for all the rewards in our programme.
Hilti drill bits – £90.00
Somfy setting tool – £130.00
Somfy Tahoma smart home solution – £180.00
Hilti laser level – £800
Somfy home security kit + indoor & outdoor camera – £1000.00
Hilti professional fitter kit – £2200
If you think you have questions about the loyalty scheme do not hesitate to Get in touch with us.
Available training courses and support
Here in SBI, we strive to provide you with the best possible knowledge. That is why we have training courses and support available. Below you will see a list of the aforementioned above.
General training course to welcome you on board
Certified Training Course for fitting SBI Group products
Certified Training Course for smart home technologies delivered by SBI and Somfy
Certificate for thrusted partner
Regular factory visits and industry events
Marketing support
Support in expanding your professional network
In a rare case of warranty claim we will support you by sending the spare part and reimburse you up-to £100 for labour costs.
To start your training course send us a partnership enquiry or contact us on 0333 300 1291.
If you are interested to see more of us and our products you can check our website, blog posts, YouTube channel, Facebook, LinkedIn and Instagram below.
Currently, we are open to discuss new partnerships in the United Kingdom. If you think you have what is needed to become a successful distributor drop us an email using the contact form below.
6 October 2021
Categories: